Booneville Elementary School third grade teacher Paula Thiel was recognized this afternoon as the CRC Properties Teacher of the Month for November in a ceremony held at the BES cafeteria.
Part of the award includes the presentation of a CRC hard hat and, in a twist of irony, the ceremony was held on hat day during Red Ribbon Week 2022.
Thiel was nominated for the award by Booneville Schools Superintendent Trent Goff.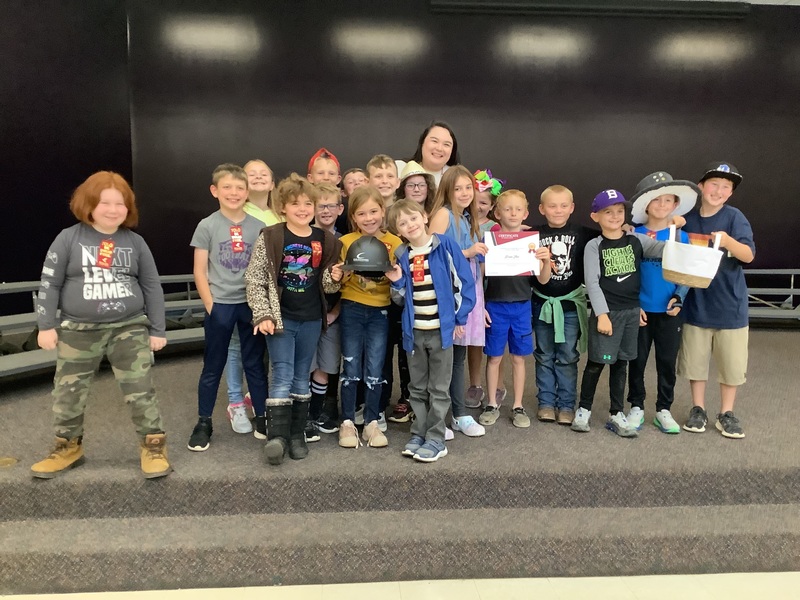 "Mrs. Thiel has been teaching four years for the Booneville School District," Goff wrote in his nomination. "She always goes above and beyond for her students and her team. She puts student learning and student well-being first. Mrs. Thiel is innovative, compassionate, and selfless."
Making the presentation for CRC was Leigh Ann Showalter.
Showalter said the company is based in Fayetteville has worked with about 25 school districts since 2005.
"We thought how can we do something to support our schools in a fun way," Showalter said. "It's really simple and fun but it really takes notice of what teachers do for our districts."
Showalter said several superintendents were solicited for nominations and some jumped at the opportunity to have their staff recognized.
"Mr. Goff said so many wonderful things about Mrs. Thiel we picked her for November," Showalter said. "It worked out great to have it on hat day."
The award included a CRC hard hat, a "swag bag" of CRC merchandise, and a $100 Visa gift card.
Thiel had family members in attendance for the event.